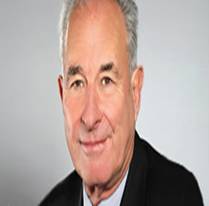 Sir Don is a former Commonwealth Secretary-General and former Deputy Prime Minister of New Zealand. He has also served as Minister of Foreign Affairs and Trade, Leader of the House of Representatives and Minister of Pacific Island Affairs.

Sir Don is an Associate with the Aspen Atlantic Group in Washington DC, is Patron of the New Zealand War Graves Trust and a Trustee of Asia Foundation. Sir Don was most recently CEO of Auckland War Memorial Museum and is currently the Chair of Regional Facilities Auckland.
In 1998 the World Economic Forum named Sir Don Foreign Minister of the Year. He was also nominated for a Nobel Peace Prize for his work in bringing about a peaceful resolution to the civil war on Bougainville in Papua New Guinea.
Sir Don is a member of the Order of New Zealand (ONZ) and was appointed Knight Grand Cross of the Victorian Order (GCVO) in 2009. In 2013, Sir Don was named Kea Supreme World Class New Zealander of the Year.